Hate Those Hard-to-Swallow Vitamin Pills?
Here's the Best Liquid Vitamin & Mineral Formula Ever Developed!
Let me explain...

What Makes Passion 4 Life So Special?
Every day, millions of people walk the vitamin aisles of health food stores baffled by the hundreds of choices of bottles of pills and tablets before them. Passion 4 Life liquid vitamins has been designed to completely take the guesswork out of buying vitamins and minerals.
Even a leading NFL running back said it so well: "It's so easy!"
PASSION 4 LIFE liquid vitamins and minerals is a delicious tasting product (no sugar added and no caffeine) containing 135 high quality whole food ingredients including all essential vitamins, 74 plant source minerals, amino acids, antioxidants, noni, goji, mangosteen, acai, organic Aloe Vera, and Liposomal Enhanced Reserveratrol.
With immediate absorption of up to 98%, just one liquid ounce a day provides an easy and effective way for your entire family (from your 1 year old to your 110 year old!) to get their vitamins.
It would take literally handfuls of pills to equal the 135 liquid vitamins and minerals in just one liquid ounce a day.
Why Liquid Vitamins Work Better Than Pills?
1. Many hard-to-swallow pills only absorb between 10% and 25%.
2. Liquid absorbs up to 98% within 3 minutes of ingestion!
3. Only 1 ounce a day will provide 135 high-quality ingredients.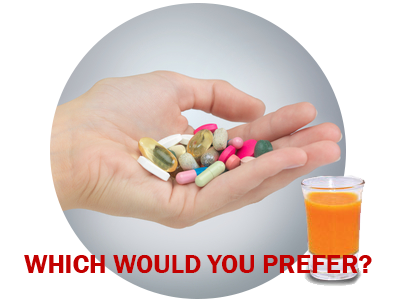 One ounce of delicious tasting liquid or
a handful of hard-to-swallow pills?
It is physically impossible to put all 135 ingredients of Passion 4 Life, with its substantial amount of milligrams in each ingredient, in a one a day pill!
Passion 4 Life liquid vitamins is designed to be a powerful weapon in the arsenal against aging prematurely and help maintain a healthy mind and body which can lead to better stamina and energy.
Passion 4 Life has NO added or refined sugar, NO gluten, NO wheat and NO caffeine.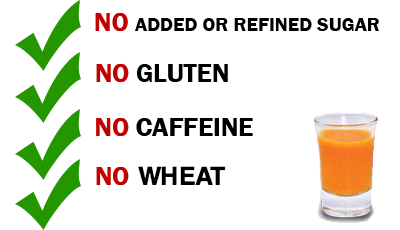 It tastes great! Even kids love it. Although it can be mixed with water or fruit juice, most people take it straight.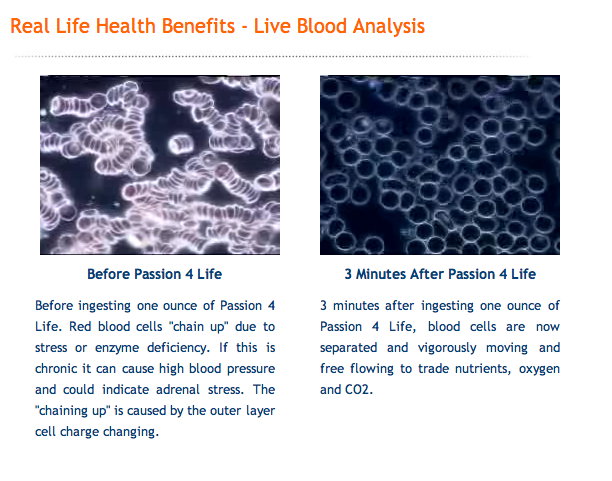 GREAT NEWS!
I have been able to arrange an AMAZING introductory price of just $29.95 (U.S. Orders) for your first month supply.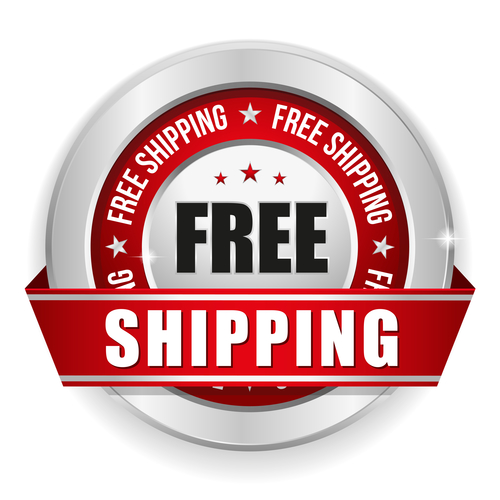 If you order today you'll get FREE shipping on U.S. Orders! This free shipping offer won't be around for long, so click below to order now.
There's a monthly autoship*, but no obligation, cancel anytime. Even after that, it's only $39.95!
It's a stunning product for an incredible price.

ACT NOW!
Grab That "Passion for Life!"

For U.S. Orders
For Canadian Orders
For International Orders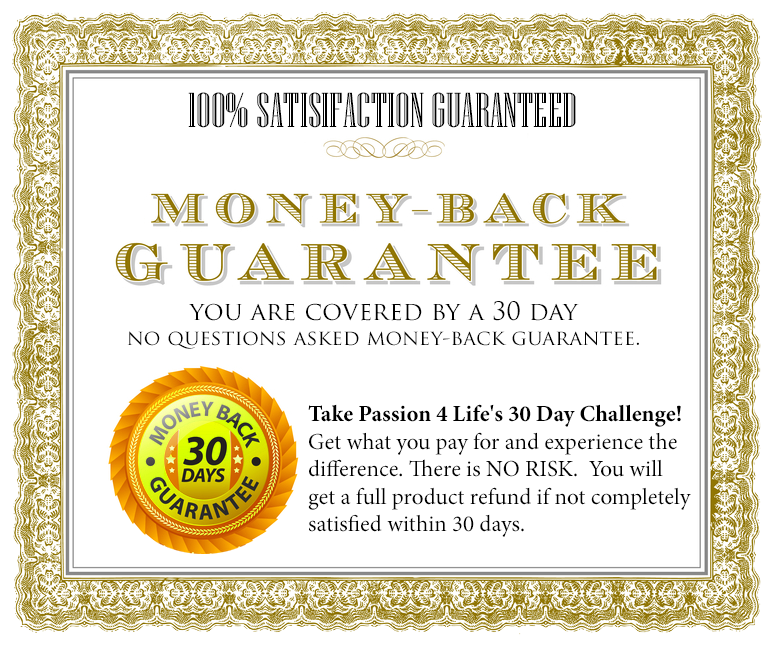 You'll be taken to their website and shopping cart, not mine... But it's totally secure.
*You can cancel anytime, be assured. These are nice people!
Real People...Real Results!
ACT NOW!
Grab That "Passion for Life!"

For U.S. Orders
For Canadian Orders
For International Orders
---
These statements have not been evaluated by the Food and Drug Administration. This product is not intended to diagnose, treat, cure, or prevent any disease. Never undertake any substantial changes in your diet or exercise patterns without first consulting your physician, especially if you are currently being treated for any medical conditions.

In no event shall Professor Scott-Mumby be liable for any consequential damages arising out of any use of, or reliance on any content or materials contained herein, neither shall Professor Scott-Mumby be liable for any content of any external internet sites listed and services listed. Always consult your own licensed medical practitioner if you are in any way concerned about your health.
© 2003 - 2017 SCOTT-MUMBY WELLNESS.
ALL RIGHTS RESERVED.