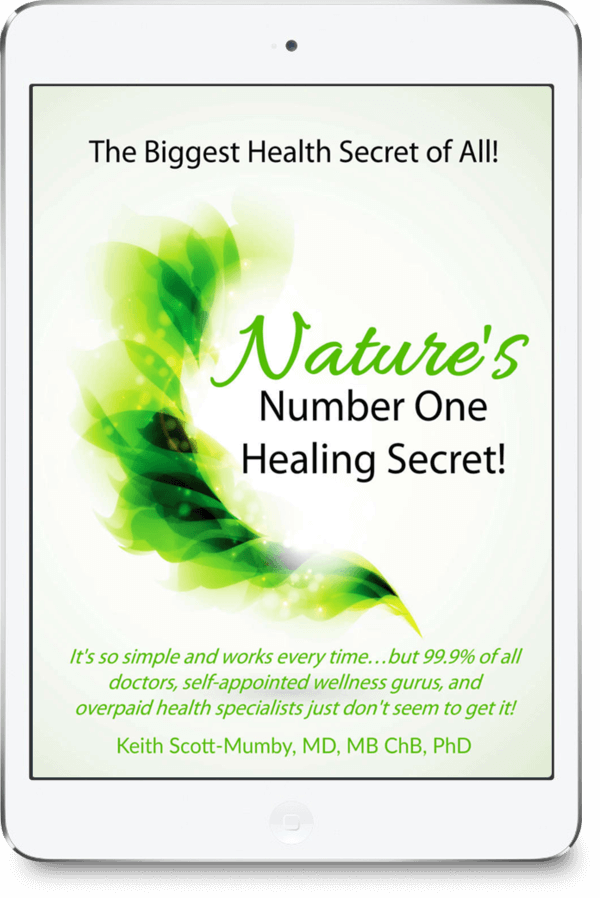 Subscribe for Free Today!
Get the Inside Scoop on Nature's #1 Healing Secret
This secret is so simple and works every time, but 99.9% of all doctors, self-appointed wellness gurus, and overpaid health specialists won't ever tell you this.
Face it, if you have to take medication for years, decades, or for life, that's not a cure!
If the drug or treatment was any good, it would fix the illness, the symptoms and problem would vanish completely. You wouldn't need on going treatment, would you?
I have treated over 10,000 patients and of course, it did my business no good.
Why? I wasn't able to rely on endless repeat visits on the sick patients I was "helping". My patients kept getting well, because of one big principle I'm about to share with you.

Sign up today and you will get my FREE 29-page report
In Nature's #1 Healing Secret you'll discover:
Factors to avoid that block the healing process
What you can do to get rid of any disease
How this secret affects genetic diseases and cancer
The easiest way you can use the #1 healing secret to reduce dangerous overload and get back to optimal health.
PLUS, you will receive as a FREE bonus my weekly newsletter "Medicine Outside the Box" that keeps you informed and armed with real, up-to-date, cutting-edge alternative health secrets and news.