Alternative medicine has been receiving a lot positive attention in the modern health world.
There are several reasons why it is imperative to add alternative medicine to your healthcare arsenal.  The focus of holistic and self-awareness healing has been shown to bridge the gap for certain shortcomings of modern Western medicine.
Traditional healthcare or Western medicine has been used in the United States and Western Europe for the past two centuries.  It is defined as medical treatment based on the use of drugs and surgery to treat symptoms (signs of illness).
Western medicine has been criticized for its reliance on drugs to treat symptoms of an ailment as opposed to treating the root of the problem.
The lack of any holistic approach to total body health as you know is a great cause for concern.  In the past decade, Western medicine has finally caught-on and begun adopting certain alternative medicine concepts.
One of my approaches to healthcare is to incorporate a holistic approach that treats the entire body instead of focusing on a single body part or symptom.
Healthcare is so much more than just medicine it involves all aspects of mental, physical, emotional, and spiritual health.
Alternative Medicine Covers A Broad Spectrum of Practices
To give you a little bit of background, alternative medicine covers a broad range of treatment.  It is often referred to as complimentary alternative medicine (CAM) because it is used along with traditional medicine practices.  The emphasis is on education, prevention, and holistic treatment.
Practices commonly used include acupuncture, aromatherapy, Chinese medicine, chiropractic, herbal medicine, homeopathy, massage, meditation, therapeutic touch, and yoga.
There are several reasons why alternative medicine is a powerful and crucial addition to modern healthcare.  Alternative medicine allows you to participate and take responsibility for your health – providing more options when seeking a treatment that fits their needs.
Another benefit that makes it highly popular is the all-natural approach.  Only remedies found in nature are used.
You'll find alternative medicine recognizes stress and lifestyle choices that can negatively affect health.  Proper nutrition, exercise, rest, and emotional balance have been proven to have a heavy impact on physiological well-being.  All these aspects and much more are taken into consideration when diagnosing health problems.
Alternative medicine places an emphasis on preventing disease as opposed to treating the symptoms of disease.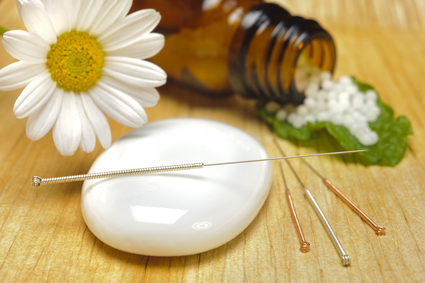 Practices like yoga and acupuncture may have been used for centuries but have only been scientifically researched in the last several decades.  Interest in holistic treatments has increased with scientific evidence proving efficacy.
Many physicians are now realizing what I realized long ago – and now regularly recommend certain alternative medicine practices to treat blood pressure, chronic pain, depression, and anxiety.
Yoga and meditation have been shown to decrease blood pressure and improve immune function.  For example: turmeric can eliminate chronic pain and this ancient spice has been proven effective in alleviating some of the worst symptoms of Alzheimer's disease.  Massage and chiropractic care also help manage chronic pain without drugs.
Another importance of alternative medicine is its power to eliminate the use and abuse of over-the-counter (OTC) medication.  Regular use of common pain relievers such as Tylenol™ can cause liver damage, stomach ulcers, and increase your risk of stroke.
Certain herbal medicines should not be taken with prescribed medications or during pregnancy.  Always consult your healthcare practitioner before attempting an alternative medicine therapy.  They will know if a certain alternative medicine is safe to use with your current treatments.
Alternative medicine offers a great alternative option for treatment modalities when used safely.   I urge you to make alternative treatment a part of your daily healthcare and find out all about my latest breakthroughs and discoveries.